Hello dear readers!
This is a quick hello, to say I miss you all and will be back telling you about my sewing, designing and latest craft crushes very soon. I am way too busy in my life right now, it really sucks, but I promise I'll be back bigger and better.
In the meanwhile- please take a minute to change the following platform- since google reader will be gone in 24 hours here are too good options: Bloglovin and Feedly. In both you can easily import all the blogs you follow, but I personally like bloglovin a little better. Dunno, feels bit more like home there. The great thing about this change is that both of these readers have an app, so you can easily follow your favorite blogs from your phone or ipad on the way home.
זה שלום מהיר לאמר לכם שאני חיה והכול בסדר, רק עמוסה מעל הראש בחיים ולא מרשה לעצמי לכתוב פוסטים בנתיים. חזרתי מלונדון עם הרבה התרשמויות, בדים ותמונות ואני מבטיחה לספר על כך בקרוב.
בנתיים תקחו דקה להפרד מהגוגל רידר שנשארו לו פחות מ24 שעות ולהתחיל לעקוב אחרי בלוג זה באחת מהפלטפורמות האחרות. אני ממליצה בחום על הבלוג-לובין ועל פידלי, שמתוכן אישית התחברתי יותר לראשונה. לא יודעת, מרגיש יותר בבית! הדבר המגניב עם השינוי הזה של הרידר, הוא שגם לבלוגלובין וגם לפידלי יש אפליקציה לאייפון, ואייפאד ואפשר בלות להתעדכן בבלוגים האהובים עליכם תוך כדי נסיעה ברכבת הביתה, למשל. וכדי לחגוג את הארוע המרגש, אני מציעה giveaway קומוניסטי לכל קוראי הבלוג- את העותק האלקטרוני שלי למגזין Vogue משנות ה60- עם מלא דברים מהמממים שאפשר לעשות בסריגה.
אני עכשיו עמוק בתוך מלאכות היד השונות, ממשיכה את הקו שהתחלתי בפוסטי ההשראה שלי ותאמינו או לא, אני רוקמת וסורגת ומ-קוולטרת.. יש לי כ"כ הרבה לספר ולשתף אתכם! בקיצור- עברו לעקוב אחרי הבלוג בדרך הנוחה לכם, השאירו תגובה ואימייל ומגזין הווג החד פעמי הזה (ראו חלק מהתמונות למטה) ישלח אליכם עם כל הדוגמאות וההוראות בפנים.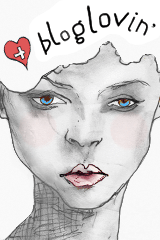 And to celebrate this big change in our life I am offering a present for all the new and old followers. Since I live in the middle east, just a bit far from most of you, we will do a digital one! Yay:)
You know I a big fan of all the crafts. Following my own inspiration posts I am deep into embroidery and fashion quilting now (hope to tell you all 'bout that soon!). And my other soon to be concurred hand arts are- knitting and crocheting.



Therefore I am offering you guys a copy of this beautiful 1962 Vogue Knitting Magazine, complete with pattens and instructions. All you have to do is follow this blog on

Bloglovin, Feedly

or an other blog reading platform you like and leave me a comment with you email address. This is not a "one person will be picked" giveaway (which I hate cause i never win) but -an all win giveaway :) Communist style :) Here are some of the images.. there is more, and they are to die for.
Don't you just feel you need to learn knitting right away?
The Giveaway is open to all - new and old readers to the blog, till the end of this week (7/7/2013). Just leave a comment saying you are following, how and whether its a good platform, and don't forget to leave an email for contact.
ה-givewaway פתוח לכולם-הקוראים החדשים והישנים, עד סוף השבוע הקרוב. רק השאירו תגובה שאתם עוקבים, איך, למה אתם אוהבים את הפלטפורמה הזו ומייל ליצירת קשר.